Flash Floods Are the Most Dangerous Natural Disaster We Encounter
12/13/2021 (Permalink)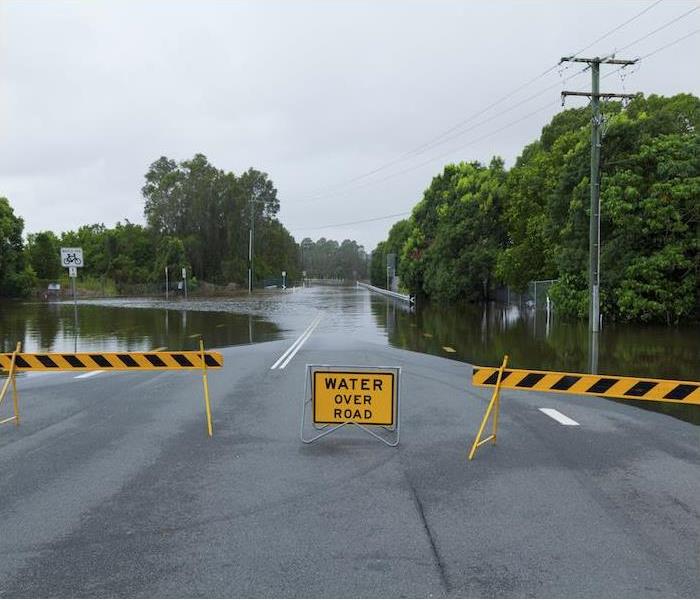 If a flood causes water damage to your home or business, SERVPRO of Troup-Coweta has a custom solution.
Tornadoes, hurricanes and massive radar events get the headlines, and to be sure they are to be respected and prepared for—but the single most deadly weather event in the United States is the simple flash flood. Flash flooding causes more fatalities than any other weather disaster we experience.
Flash floods can destroy roads, take out trees, cause mudslides and even cause boulders to roll out of place. Rising floodwater can create walls of water dozens of feet in depth, carrying away cars and even demolishing structures and bridges.
Single flood events in the last 50 years have caused mass casualties and incurred hundreds of millions of dollars in damage per event.
Don't take flooding for granted. Often we are tempted to disregard flooding as a potential threat because it seems like a less dangerous weather occurrence than, say, a tornado. This leads us to stay at home when we should evacuate, or to think we can safely drive through a flooded area, when in fact it's incredibly dangerous to do so.
Create a family disaster plan. Make sure your entire family knows your area's flood risk, and what to do should an alert be issued. Keep extra supplies at home for instances in which power may be lost or travel capability may become limited. Teach your family basic safety measures, including CPR, first aid and how to shut off your home's main water valve.
Stay alert. Know your area's flood risk, and your particular proximity to streams and rivers that may be in flood stage. Listen to area meteorologists and get weather alerts regarding potential flood dangers. Keep an NOAA battery-powered radio to get up-to-the-moment alerts from the National Weather Service. These may instruct you to evacuate or shelter in place.
Take action. When an alert is issued, know where to go and where not to go. A flash flood warning means flooding is already occurring, so you must act quickly to get out of harm's way. Get to higher ground and avoid dips, washes and low-lying areas. Never drive through flooded areas—the floodwater can cover up all sorts of danger, included a completely washed-away road. It only takes six inches of moving water to get your car off its path, so don't put yourself in danger to try and save a little time.
Flooding is an often-underestimated risk, but it continues to claim more lives than any other weather event. Don't risk becoming a statistic. Always be ready for rough weather, and if a flood alert is issued, take action immediately.
If a flood or other weather event causes water damage to your home or business, we've got the custom solutions you need to get back in the dry. Contact SERVPRO today to see how we can help.